catering
French baked goods, pastries, danish, and petits fours are available for your catered event.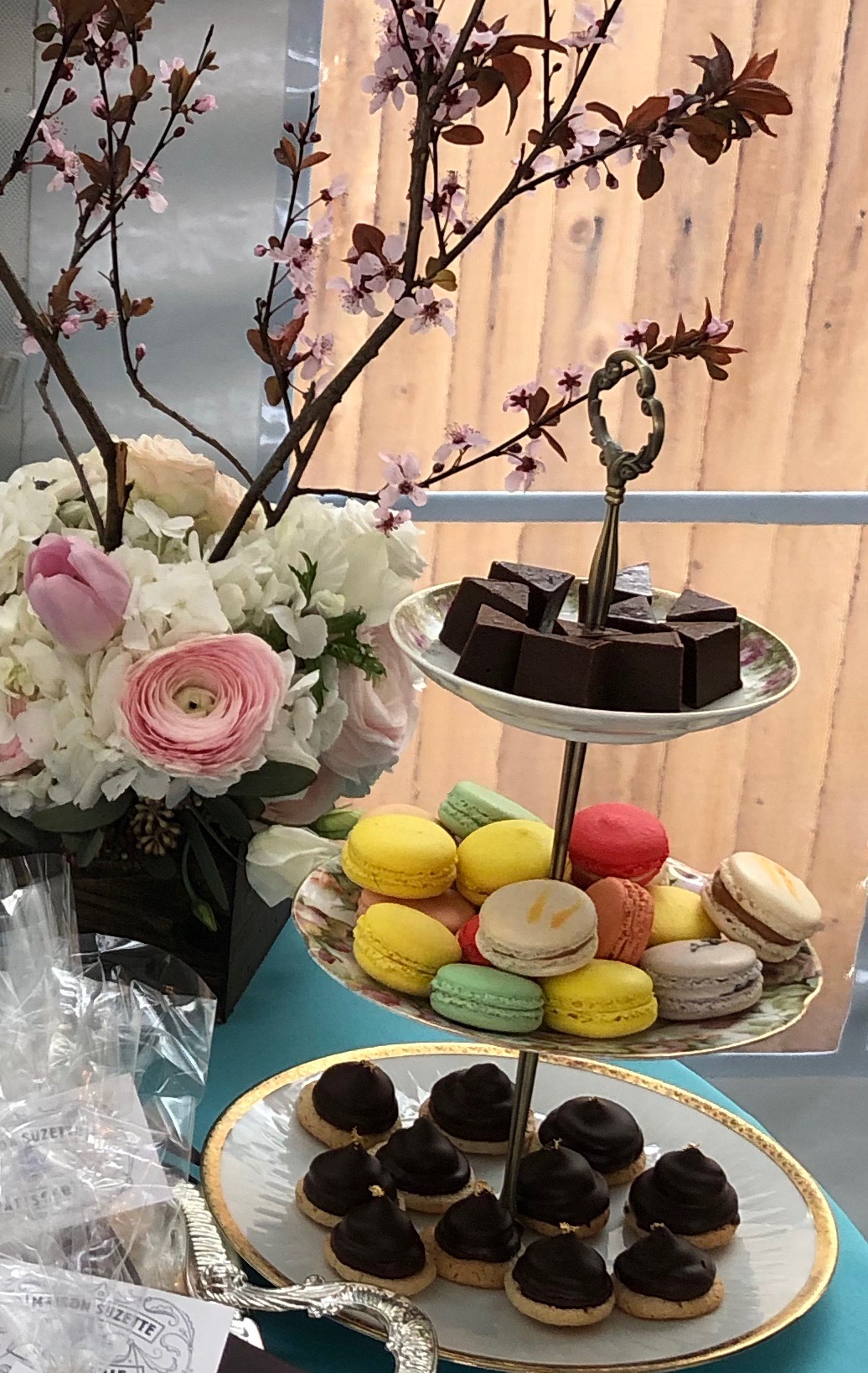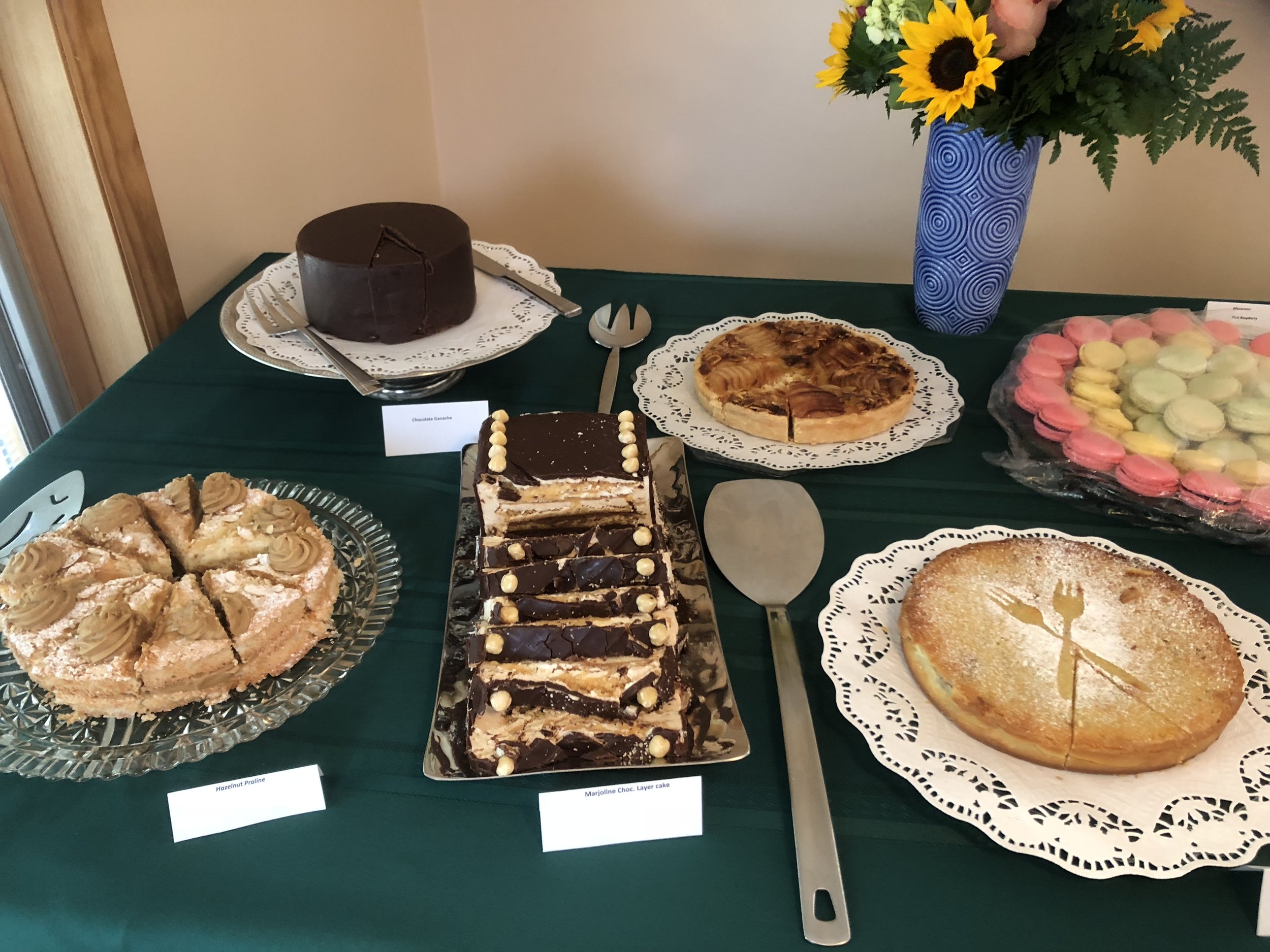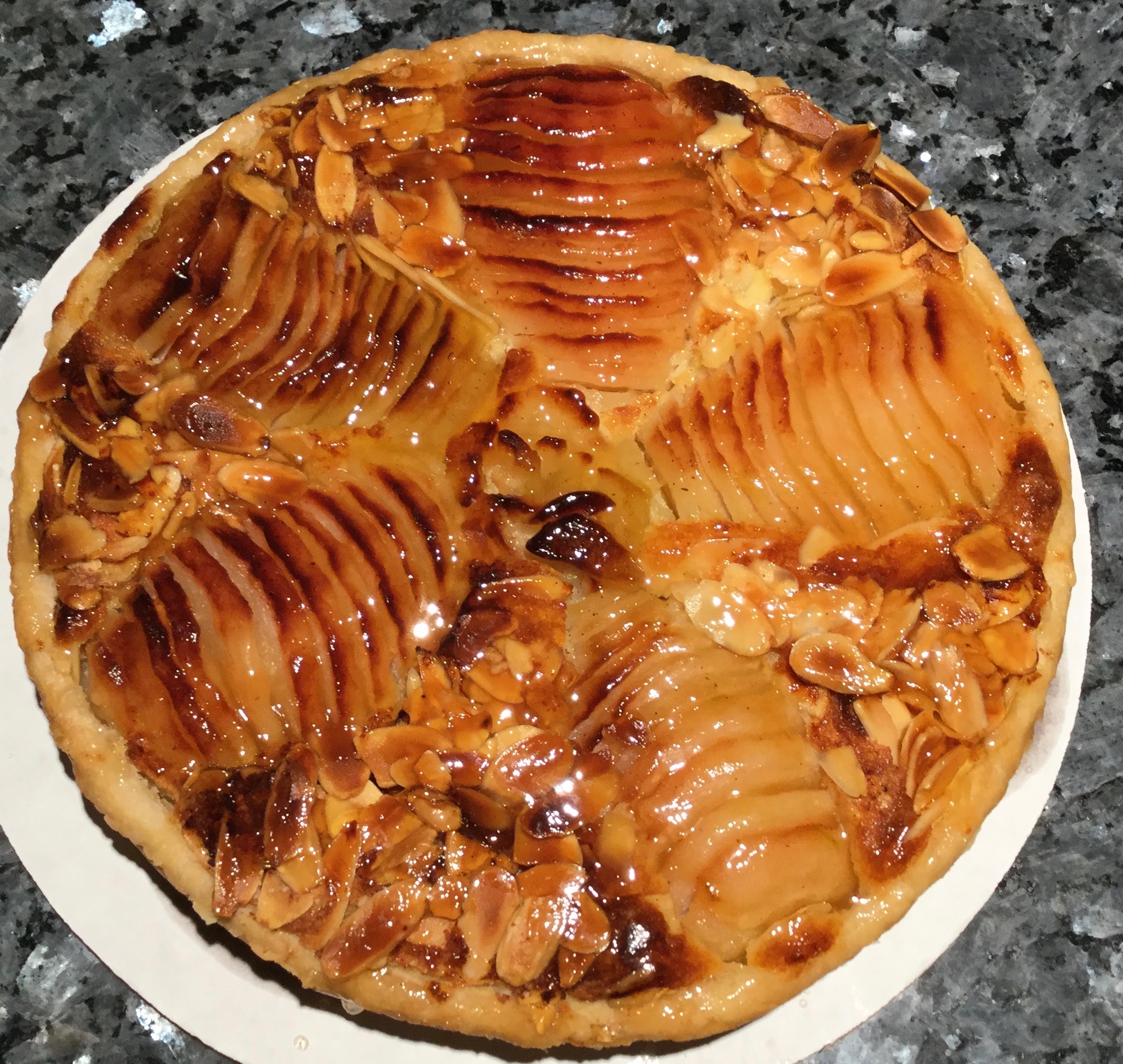 Tarts
Tarte aux Pommes
(Apple)
Tarte Bourdaloue
(Pear and Almond)
Tarte aux Noix
(Mixed nut)
Tarte aux Noix Caramel
(Caramel nut)
Tarte au Ganache Chocolat
(Chocolate Ganache with Sea Salt)
Citron
(Lemon Curd)
Tarte aux Fruits Frasier
(Strawberry with pastry cream)
Tarte aux Fruits
(Fresh Fruit with pastry cream)
Finale
(Peach/Raspberry/pastry cream)
Petits Fours
Sarah Bernhard
(almond base, chocolate ganache, chocolate glaze)
Chocolate Caramel Mou
(caramel, chocolate, sea salt)
Eclairs
(Páte à chou, flavored pastry cream)
Cream puffs
(Páte à chou, flavored pastry cream)
Macarons
(various flavors)
Chestnut Barquette
(almond tart, almond/chestnut cream, glaze)
Opéra cake
(joconde base, coffee buttercream, chocolate ganache, glaze)
Langues de Chat
(thin butter cookie with jam filling, glaze)
Orange Truffles
(chocolate, cream, OJ, cocoa powder)
Viennoiseries/Baked Goods
Danish:
(various shapes and fillings: Fruit/Cream Cheese/Lemon/Pastry Cream/Raisin)
Canelé
(pastry flavored with rum and vanilla soft tender custard center and dark caramelized crust)
Croissants:
Croissant au beurre
(traditional butter croissant)
Pain au chocolat
(chocolate croissant)
Croissant aux amandes
(almond croissant)
Kouign-amann [pronounced "queen a mahn"]
(a caramelized croissant)
Scones:
Flavors- Blueberry, Currant, or Lemon
Muffins:
Lemon Poppy Seed or Blueberry
To help plan your event complete the form below and we'll be in contact with you as soon as possible. A minimum notice of at least 2 weeks advance notice is needed. Please contact us early to reserve your date.
If you prefer to contact us direct, please call catering at 609-865-4817 between the hours of 10am-4pm.